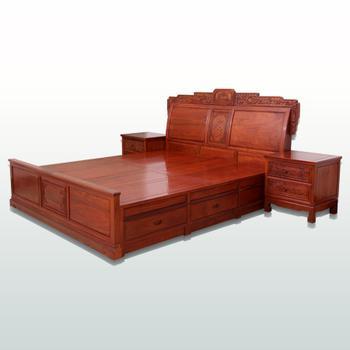 Mahogany furniture has been declining in 2012 and red in 2013. The originally quiet Redwood market has seen many new moves in the near future: Zuohai Furniture has set up a new Redwood City, Xiangguang Furniture City has opened a new Redwood Hall on the Second Ring Road of Fuzhou, and Asian Furniture City has just upgraded its Redwood Pavilion in April... not only that, but also Some local furniture towns are also preparing to upgrade redwood museums recently and expand the proportion of mahogany furniture in the furniture city.
According to industry sources, the increase in the proportion of the Redwood Pavilion has a direct relationship with the rise in sales of mahogany furniture this year. In a closer look, mahogany furniture has rid itself of the previous high profile and put aside its position, and it has become a major reason for the recent popularity of the mahogany market.
However, in the face of rising pressure on raw materials, mahogany furniture can continue to enter the market with pro-people, and it is a popular market.
Market rosewood franchise increased "Fuzhou's Redwood Museum more!" Recently, a mahogany furniture business for more than 10 years, Mr. Chen told reporters that from the beginning of the year, the local furniture city of Fuzhou in the field of mahogany furniture to move frequently.
In response, the reporter visited several home stores in Fuzhou. At the beginning of the year, Zuohai Furniture made the largest adjustment in 11 years, with the "5,000 square meters of ultra-large-scale professional Redwood City" as its signboard debut in the city; Xiangguang Furniture City added an additional 600 square meters in the downtown Wanbao Business District on March 15th. Redwood Boutique Museum; At the end of April, the 5,000-square-meter Redwood Cultural City in Asia Plaza was reopened and opened. The company's top ten redwood brands in Guangdong were upgraded. During the period of May 1st, Yongji Hongmu, which has more than 10 years of experience in design, R&D and manufacturing, also introduced value-added feedback activities to attract popularity through a short holiday.
The increase in sales volume of 30% of home stores is inseparable from that of the Redwood Pavilion.
It is understood that after the Redwood market experienced a low period in the second half of 2012, it quickly rose on New Year's Day and after the Spring Festival. As of May 1, sales volume increased by about 30% compared with the same period of last year. Among them, the increase in the price of mahogany furniture with the price range from 10,000 to 20,000 yuan is the most obvious. "I think the furniture made by Burmese rosewood is very good. The pattern is good-looking, the color difference is not big, the price is not high, and the working class can afford it. It is quite good." A buyer at the Zuohai furniture store told reporters.
General Manager Chen Guanghui of Asian Furniture City told reporters that from the point of view of sales of products, mid-range products such as Burmese rosewood, African rosewood, and South American rosewood are selling faster and the demand is even greater. "At present, the price of a solid wood furniture is more than 10,000 yuan, and the general price of six-piece mahogany furniture is 20,000 yuan. You can buy more quality mahogany furniture by spending more money. The price/performance makes mahogany furniture more popular."
The interpretation of the need to preserve the value of Myanmar Burma, for example, a set of Ming style five-piece seats, the price in 2012 is about 30,000 yuan, this year it rose slightly by 10% to 33,000 yuan. In addition, mahogany furniture as a "Chinese culture", both practical and cultural connotations, its value preservation function is also a great weapon to attract the attention of consumers.
"A set of five or sixty thousand leather sofas, no matter how they are maintained, will last for five or six years. Some will wear out, and they will devalue. But mahogany is not the same. A set of five or sixty thousand redwood furniture, used five or six. In years, there will not be much wear and tear, and under normal circumstances there will not be a big drop in the recycling price, because in the proper use of mahogany, there will be a certain amount of pulp, which is naturally formed, and the color is more mellow and better." Xiangguang Furniture Cheng Zheng, deputy general manager of the city, said.
"Under normal circumstances, mahogany furniture has an annual increase of around 5% to 10%, and the raw materials of mahogany are also relatively scarce, which also has a certain degree of preservation." Many furniture city officials told reporters to buy mahogany Among the consumers of furniture, many see the preservation of redwood.
Cost-effective products to meet the general public, the range of mahogany furniture is relatively wide, such as leaflet rosewood, rosewood and other high-end mahogany, a set of hundreds of thousands of prices, people feel that mahogany furniture is unattainable.
The current sales of mahogany furniture more fire, are mostly mid-end varieties. For example, the chicken wing head table seven sets of more than 8,000 yuan, South American rosewood six sets of more than 10,000 yuan, Africa rosewood 10 sets of more than 30,000 yuan ... These prices in the market and solid wood furniture.
"Redwood furniture has entered the era of cost-effective competition." Liao, general manager of Liaohai City, said that throwing off the high-end redwood investment features, now available on the market mahogany furniture is more cost-effective, suitable for ordinary consumers. "After all, high-end demand is limited, and as a high-end product, mahogany, in order to expand demand in the current market, also need to make some changes in prices and materials and concessions in order to attract more consumers."
Market Segment Demand In addition to the increase in market demand, is there any other reason why local furniture has entered the Redwood market on a large scale?
Some industry figures told reporters that the emergence of mahogany-themed mahogany pavilions is the inevitable result of further subdividing the market for furniture stores. "With the entry of well-known brands such as the Red Star Macalline and Home Furnishings, the regional pattern of the furniture market in Fuzhou is gradually forming, and it has entered a new stage of brand competition. Consumers also have higher requirements for home stores. ."
As a local furniture city, to take advantage of fierce market competition, it is necessary to create a special brand.
Mr. Chen from the industry further explained: "Mid-end mahogany furniture, as a growing consumer category, has received a lot of attention from stores, and the reason is to separate this part of the demand and dig deeper. Clear positioning, market segmentation , Use professional services to attract consumers and build a reputation group."
The prices of the market outlook have steadily increased. According to the reporter's understanding, the China Forest Products Association recently released a message that from June 12, 2013, Souzhi rosewood will be listed as an international second-level key protected wild plant, which will limit imports and exports and will become scarce wood in the future. Species. Industry sources estimate that the price of raw materials for Sasa Red will rise rapidly.
In addition, since some countries in Southeast Asia banned the export of high-end mahogany raw materials, the price of wood began to increase since the end of last year. Among them, the woods with more noticeable increase are high-end materials in Southeast Asia, such as Laos, which rose by about 10%, but the prices of low-end African pear wood are relatively stable.
Will this change in the mahogany raw material market affect the next mahogany furniture market?
"Raw mahogany products currently sold in the market are still processed from raw materials that were stocked last year, and prices will not rise yet, but the prices of newly-started furniture will definitely increase." Industry professionals expect that the mahogany furniture market will continue this year. 5% to 10% increase.
Perlite Furnace, also known as Perlite Expansion Furnace, is a processing equipment for Expanded Perlite. Expanded perlite can be used not only as refractory in construction industry, but also as filter aid and filling material. Expanded perlite is a new material with light texture and wide application. Our company's Perlite Expansion Plant can be used not only for expanded perlite, but also for expanded ore, vermiculite, obsidian and other minerals. Because of the large demand for expanded perlite and the limited production at home and abroad, the Perlite Plant has a very broad prospect.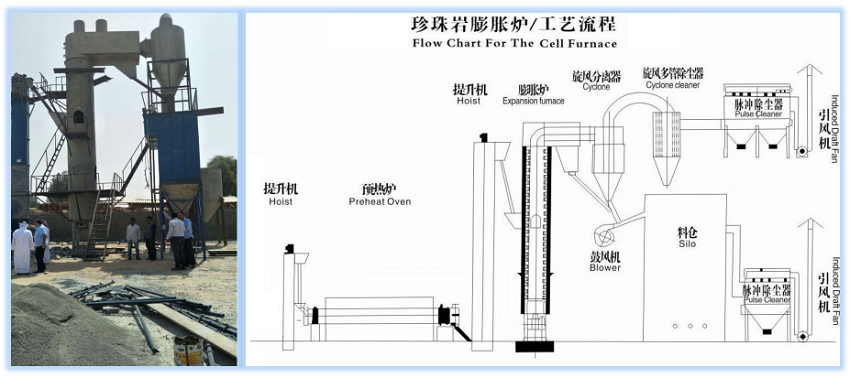 Perlite Furnace
Perlite Powder,Perlite Furnace,Energy Perlite Expansion Furnace,Coal Gas Perlite Expansion Furnace
Henan Dianyan New EnergyTechnology Co. Ltd , http://www.cngasifier.com