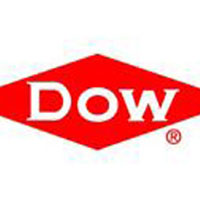 In 2012 Dow Chemical's business development in Greater China was affected. Although the growth was slightly lower than expected, the growth quality was good. Happily, Dow's customer portfolio is very healthy and its business performance is stable, depending on the company's innovation strategy. We are optimistic about China's economic prospects and remain optimistic about the long-term growth of our business in China in the future. "Dow's Innovation Day, held in early December, said Shi Bojun, president of Dow Chemical Greater China.
The global trend guides the innovation of Dow Chemical Company, a 115-year-old company whose innovation has never stopped. Innovation is an important part of Dow Chemical's corporate culture and an important part of Dow's development strategy. Dr. Yao Weiguang, chief technology officer of Dow Chemical's Asia Pacific Region, said that Dow's product innovation is guided by the "four global trends" including health and nutrition, transportation and infrastructure, energy, and consumer products. This is an important direction for Dow Chemical to occupy the market and find opportunities for growth.
Under the guidance of the mega trend, Dow Chemical's investment in R&D continues to increase. At present, the global R&D investment is approximately US$1.7 billion per year. The Shanghai Dow Center in China is the largest comprehensive R&D institution in the world except the headquarters. It has 84 research rooms and more than 500 R&D personnel.
Local R&D and innovation are particularly important. In 2007, Dow established the Academia Sinica in the Asia Pacific region and was based in Shanghai. Core R&D focuses on forward-looking markets to develop potential value products. The innovation mechanism is "customer-centric" and provides customers and partners with a full range of technical services and R&D services. The Dow Innovation Day held this time is aimed at "co-creation, mutual benefit and future", inviting customers, partners, experts and scholars to participate in the joint discussion and exchange of new ideas and ideas in order to upgrade the business to new levels. height.
Dai Peide, president of Dow Chemical's Asia Pacific Region, stressed that the best time for innovation is currently the best time for innovation. Dow Asia Pacific is actively promoting the growth strategy of "New Dow and New Asia". It aims to fully grasp the opportunities for rapid growth in the Asia-Pacific region, further expand the Asia-Pacific market from breadth and depth, and continue to introduce innovative solutions. One of the key principles in the growth strategy of China is innovation, which has more advantages in competition.
In 2011, Dow developed seven dimensions of its growth plan and growth strategy for 2011 to 2015 in Greater China. "Intensify contact with customers" and "Pay attention to innovation" were included. Shi Boxi believes that the current slowdown in China's economic growth is due to the fact that China's economy is undergoing a transformation and that domestic consumption is increasingly used as an engine of growth instead of relying solely on exports. At this time, "innovation" is particularly important. The customers hope that we can provide them with "innovative solutions" to achieve differentiated competition and help them develop and produce more new products and seize market opportunities.
This reporter learned that, compared with last year, in the first three quarters of this year, despite the slight decline in total sales of Dow Asia Pacific, the sales profit of innovative products has increased compared to the same period of last year. In terms of water treatment, UF membrane modules have been developed and commercialized. The products have been sold to the Middle East and Central Asia. For coatings, new products of "real paint" have been introduced this year. The product is based on water-based polyurethane materials and has reached a very high level in terms of weather resistance, water resistance, temperature resistance, and fidelity. For photovoltaic products, a new type of membrane was developed on the surface of the battery to extend the product life to 10,000 hours.
*** Incentive Collaborative Innovation Dow's collaborative innovation refers to collaborative innovation with customers. As a raw material supplier, Dow supplies its customers with raw materials to help them produce products with better quality and price advantages and occupy the market. Collaborative innovation with customers, that is, two different companies and two different legal entities, form a common R&D team to jointly develop products. Win-win through this mode of operation not only helps customers solve problems, but also enables Dow to understand the needs of end-users and better grasp the pulse of the market.
After the Party of China's Communist Party was held, Dow Chemical was conducting research on "opportunity and innovation." *** Proposed that China's GDP will double by 2020 compared to 2010. This will provide a tremendous impetus for growth in Dow Asia Pacific. Dow Chemical has advanced technologies in the development of energy resources such as petroleum and coal, and energy conservation and utilization. In terms of renewable energy, including solar energy projects, energy reserves, etc., are Dow's strengths; China's society has increased the urbanization rate, involving Building insulation materials, coatings, water treatment, etc. will also bring opportunities to Dow; there are many opportunities in infrastructure construction, electric vehicle applications, environmental pollution control, crop protection, etc.; Dow Will be "continuous innovation" to meet the strategic opportunity period.
"Dow's Asia Pacific sales of $10.6 billion in 2011 accounted for 18% of global sales. Last year, the entire Asia-Pacific region accounted for 30% of the global GDP. It is estimated that the demand for chemical products in the Asia-Pacific region will exceed 2020. Half of the global demand. Therefore, we have great potential for growth in the Asia-Pacific region. Only by intensifying our local R&D and collaborative innovation can we help achieve our goals." In an interview with reporters on the "Innovation Day", Shi Boxi emphasized again. .
Plexiglass Sheet ,Acrylic Plastic Sheets ,Acrylic Rod ,Hard Plastic Sheets
Plastic Sheet, Board & Panel Co., Ltd. , http://www.nbfoamsheet.com